 In the world of innovation, one of the most important components of success is selecting the right partners, from the initial development stage, product market fit and to accelerated growth.
IBI Tech Fund* delivers. We support our portfolio companies through all stages of development and help them on the track to success.
The Investment Partners – IBI Tech Fund works closely with a team of Israeli angels with a proven track record, who are active in the companies in which they invested in and have led them to impressive results. The portfolio companies benefit from the power of a financially robust investment fund along with the flexibility and expertise of angel investors.
theteam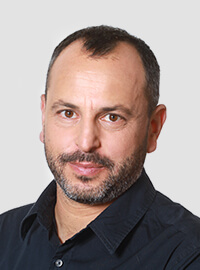 Dan is an economist who has served as a researcher and consultant to a government office on venture capital. Additionally, he worked at a number of investment houses as an economist and market strategist. Dan holds a Ph.D. from Tel Aviv University; his doctoral research was focused on investment patterns in the venture capital industry.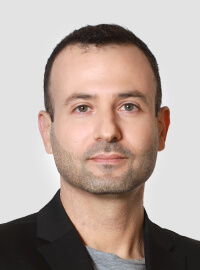 Dor is an engineer and a lecturer at Tel Aviv University. He has worked with large technology companies, gaining experience in R&D, leading multidisciplinary technology projects and team management. Dor holds a Ph.D. in financial economics and was a visiting scholar at Northwestern University.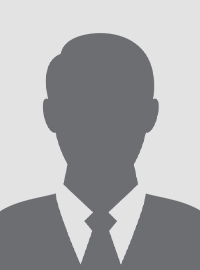 RAJDA DAGESH
Dealflow Manager
Rajda is a member of the IBI Tech Fund investment team. She has a solid background in finance and financial services in several industries such as Software Development, Automotive and food engineering and spent most of her career in Europe. During her MSc studies in Economics and Finance she did research on Women's Economic Empowerment in Post-Conflicted Areas.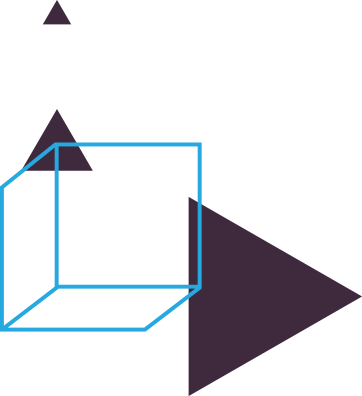 lead
investment
partners#
The investment partners are involved in the fund's activity, in selecting the ventures for investment and contributing to the portfolio companies.
YARIV GILAT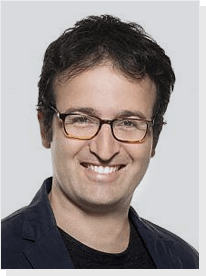 EYAL GURA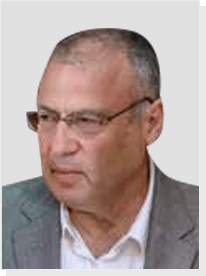 YIGAL JACOBY
DR. RAFI GIDRON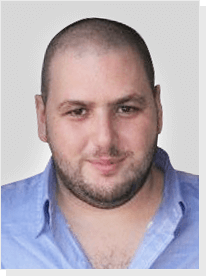 SHALEV HULIO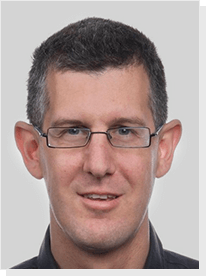 AMICHAI SHULMAN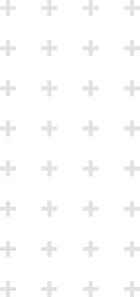 portfolio**
We invest in outstanding entrepreneurs who develop cutting-edge technologies and help them building large Israeli companies and succeed on the global stage
Manto Ai was founded in 2018 and develops systems based on machine-learning technologies that learn and analyze information from a variety of sources, helping organizations improve their relationships with employees and adapt how they work to retain them.
It'sTime

More than just an investment
IBI Tech Fund provides professional support, from strategy development to promoting growth. We help entrepreneurs building large and successful companies.
We Listen
The team, together with the investment partners, provide dozens of years of accrued knowledge and experience in the tech world and in venture capital investments.

We support
IBI Tech Fund is a large fund, capable to invest in multiple follow up rounds of our portfolio companies. 
start here
LEGAL DISCLAIMER
*I.B.I. (5D) Tech Fund – High Technology (1142538).
#partial list. For more information see the fund prospectus at:
https://www.magna.isa.gov.il/details.aspx?id=011623&reference=2019-03-030118#?id=011623&reference=2019-03-030118
**The porfolio is periodically updated
The information provided on this site should not be viewed as an undertaking by the fund manager to achieve a return.
General terms of use: The information on this website is intended to serve as decision – supporting material only and should not be construed as factual or complete and exhaustive data on all aspects of the securities under discussion and/or the financial assets mentioned herein hence no investment decision of any type should be reached on the basis of this information alone.
This site includes information which has been based on third party disclosures as well as on estimates and valuations which, by the nature of things, may prove outdated, inaccurate or incomplete. The content of this website is for information purposes only and it should not be construed as counsel or an invitation to purchase (or sell) the securities and/or the financial assets mentioned herein, nor is it intended to replace counsel that takes into account the special characteristics and needs of any specific person or client. Neither I.B.I. Group nor its employees and Board of Directors shall bear any responsibility for any damage, direct or indirect, that may be caused to any party as a result of reliance on the information presented on this website, the omission of information from this website, delays and interruptions in transmission, including a total system failure, and actions and failures by third parties involved in the design and operation of this website and/or the presentation of the information therein or the data on which such information is based. The information featured on this site is correct as at the time of writing and the I.B.I. Group makes no undertaking to keep such information updated. Accordingly, the information featured on this site may not reflect the most current developments and there may be immediate or ongoing changes that could affect and/or alter the veracity of the information on this website. In any instance where the information on this site conflicts or is incompatible with information in the books of I.B.I. Group companies or publicly disclosed information, as appropriate, the latter shall prevail. This site may contain links to web sites controlled or operated by third parties which users may be linked to when visiting this site. The I.B.I. Group has no control over such links, nor does it warrant that all such links are functional and will redirect users to an active website. The I.B.I. Group disclaims liability, both direct and indirect, for any information, materials, products or services posted or offered at any of the third party sites linked to this web site.
I.B.I. Group may hold some or all of the securities and/or financial assets mentioned in this website and trades in them for its clients and for the group, effecting both purchase and sales transactions in each of these securities and/or financial assets. The data featured on this website is the property of I.B.I. Group and may not be copied, reproduced, quoted, disseminated or published in any manner, in whole or in part, without express prior written permission of I.B.I. Group.
This information shall not be construed as a recommendation to purchase the Fund's units, which are offered only in accordance with the prospectus.